Bioclimatic Pergola
ARF 8002
Perfectly suited for either residential or commercial settings, ARF 8002 is designed to perform beautifully protecting from intense sun, wind and rain as well, thanks to its integrated and completely hidden water drainage system. Modular design allows ARF to be installed in multiple units to create virtually an unlimited coverage area, blending gracefully with any architectural style. Pleasing illumination is provided inside the pergola thanks to an LED lighting system integrated in the pergola's frame. Simplicity of operation and complete automation is achieved through the use of apps for smartphones and tablets, allowing the user to control and define pergola operation, even remotely.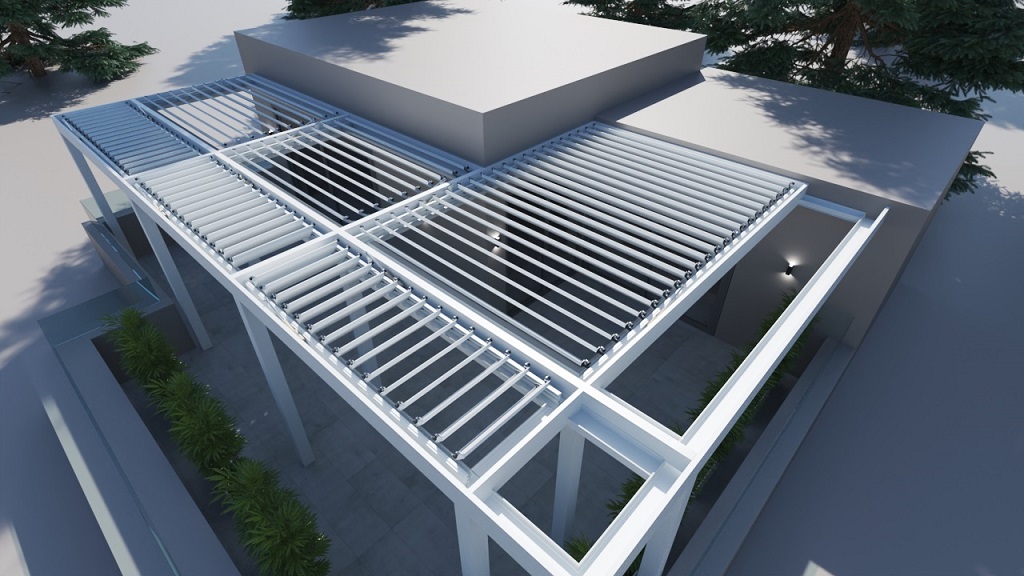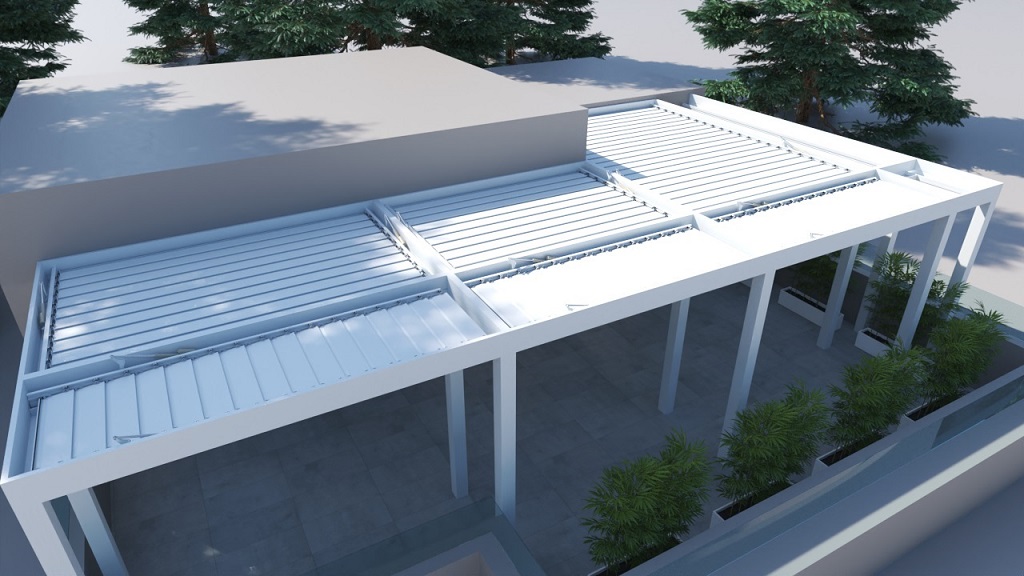 The bioclimatic aluminum pergola ARF 8002 uses retractable, mobile blade roof that allows adjustment of both light intensity and air ventilation. While moving smoothly, louvers rotate or retract at different times offering quick and easy adjustment of your own pleasure by a remote control.
Louvers' Benefits
0° Protection against any weather conditions
5° Allows the ventilation of the room
45° Allows natural light to penetrate controllably
85° Allows natural light to fully penetrate
Drainage System
The bioclimatic pergola is designed to offer 100% waterproofness. Water is heading to the especially designed louvers towards the side drainage and then it accelerates and flows through the support pillar when finally it reaches the ground.